The Emerald Coast's Most Trusted IT Company Since 1998.
Avoid costly downtime and aggravation with our managed IT services.
We offer several options for small, medium and large businesses.
Let NetData worry about your IT needs while you focus on growing your business.
TOOLS TO KEEP YOUR BUSINESS UP & RUNNING
Microsoft Office 365 and Azure cloud services
Email encryption and Spam filtering
Business VoIP communications
Veeam backup tools and suites
Ransomware remediation and recovery
Contact us today for a free consultation 1-850-837-7638
Virtualized applications
Work from anywhere
Offsite replication
Business continuity
Geo-redundant
Endpoint virus protection
Email filtering
URL/Content filtering
Ransomware protection
Granular security policies
24/7 device monitoring
Proactive maintenance
Remote support
Automated updates
Real-time alerts
DISASTER PROTECTION AND PREVENTION
OFF-SITE DATA BACKUP
Never Lose Progress Again.
Most of us know the feeling of losing data. Our Off-Site backup service ensures that will never happen again.
RANSOMWARE INCIDENT RESPONSE & RECOVERY
No one wants to go through the process of recovering their files from a ransomware attack.
Unfortunately, cyber criminals are constantly working to find new ways to succeed.
NetData has developed a methodology to help minimize the threat and lessen your chances of being a victim.
We can greatly reduce your exposure to cyber threats and give you the peace of mind you need. More information
Ransomware is a REAL threat and one you must take seriously.
There are also a lot of fake threats and pop-ups trying to invade your digital world.
If you ever get an email, pop-up or other scary thing, please give us a call and we will check the threat out for you.
We want you to be safe and secure while online.
CYBER SECURITY PROTECTION FOR YOUR BUSINESS
Let us customize a protection plan to fit your needs.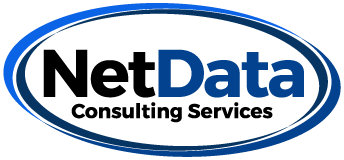 NetData Consulting Services, Inc is a locally owned small business that provides onsite, remote and cloud-based IT support to both business and residential clients all along Northwest Florida.
Established in 1998, NetData Consulting Services is a respected authority in business technology systems including onsite and cloud-based file and application servers, email and collaboration tools, remote access, security, VOIP and wireless connectivity.
Our disaster prevention and data loss tools help mitigate or prevent business down time by applying a proactive – and not reactive – approach. We have extensive knowledge of network security and industry standards like PCI/DSS help us make sure your business, and your customers, stay safe.